So far, I've found it pretty viable. I am a Python n00b but used it a bit to create my last post (source .Rmd here).
The main advantage is that it brings all the key bindings I'm used to. YMMV, but I also really like how easy Rstudio makes it to execute code as I'm iterating, whether in a script or the interpreter. As far as I know, there's no "Python-first" IDE that does this as well as Rstudio does this for R.
Rstudio also has really nice auto-complete and pop-up documentation: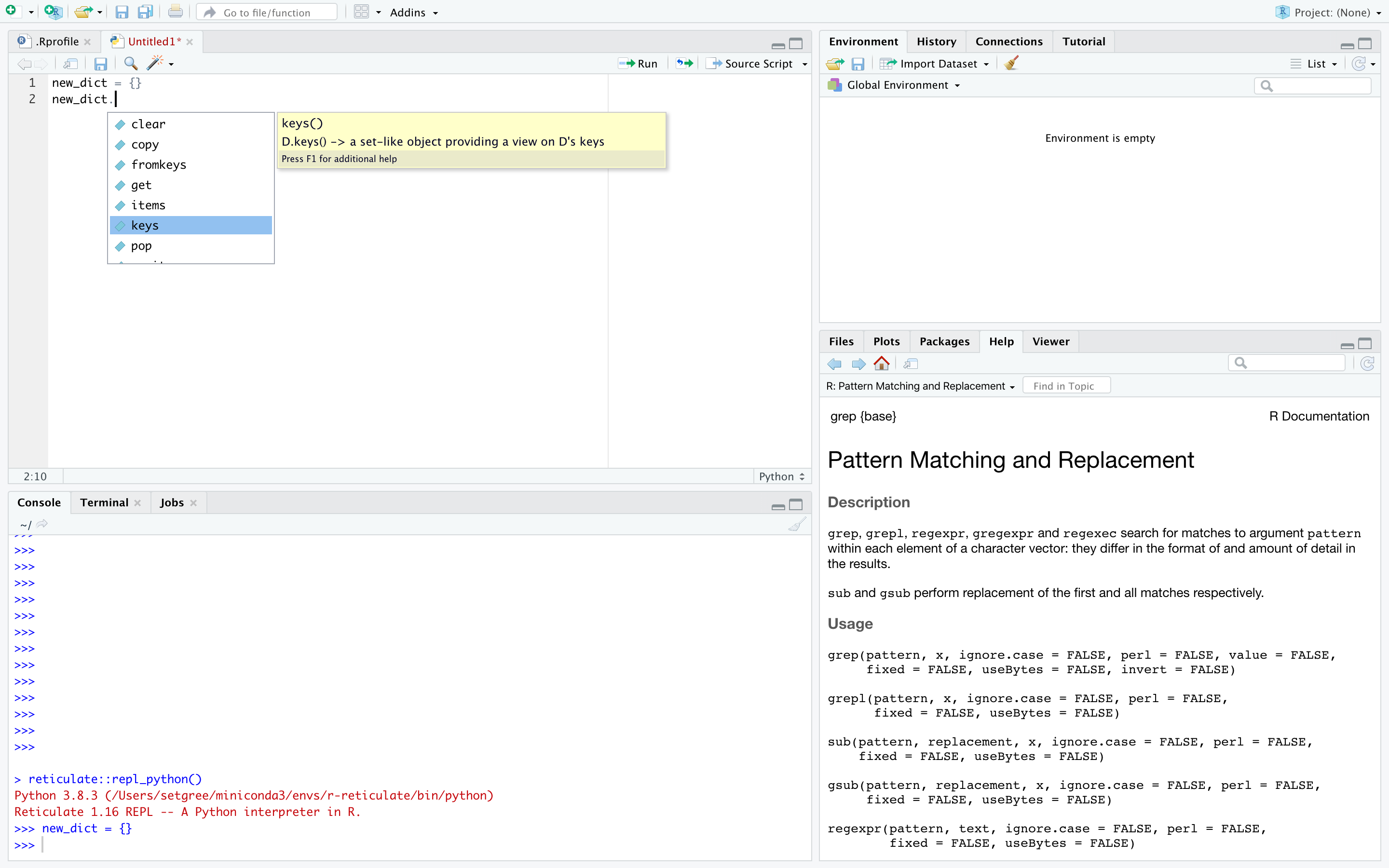 I like this a lot. Maybe another IDE could have provided it if I kept looking. But Rstudio is what I know, so I was pleased to learn that these features carried over.
Setup:
I use Conda environments and Conda's python and spent most of my setup trying to get Rstudio to recognize that.
install and load reticulate;

create a Conda environment called r-reticulate (I did this from the command line but reticulate::conda_create() would work, I think);

Add to your .Rprofile the equivalent of Sys.setenv(RETICULATE_MINICONDA_PATH = '~/miniconda3/') (that's where my miniconda installation was, and reticulate had some trouble finding it);

use_miniconda(condaenv = 'r-reticulate', require = T) will tell R which Python to use and where to find the relevant environment.
From there, Rstudio has a built-in "new Python script" option in the menu, or you can write an Rmarkdown script and specify that a given chunk should be Python.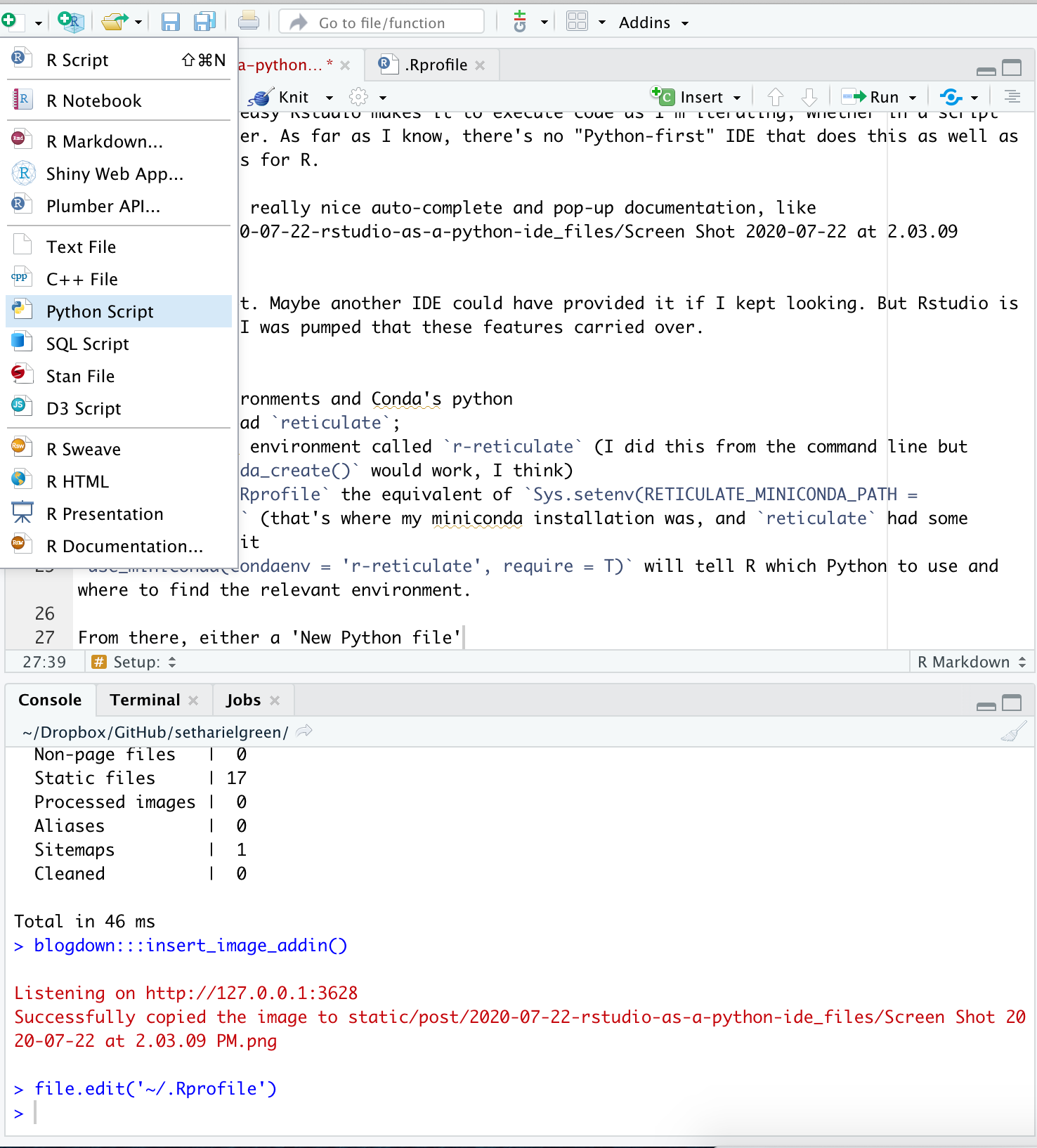 Issues
But once I paid those setup costs, it's been pretty good.